Hi there! I'm Teresa, a Real Estate Representative in the
area. I'd like to share some facts about myself so you can
get to know me better, in hopes of working together
sometime soon.
I live outside of West Lorne with my husband, two children,
and mother-in-law raising chickens, peafowl, and quail.
Need eggs, anyone!? My passions include motorcycle
trips, spending time at the cottage, nature photography,
and reading. I've known for a long time that my passion in
real estate would lead to my dreams becoming a reality.
My passion, hard work and dedication have recently
landed me a position with Pinheiro Realty Ltd. Brokerage.
I am very excited for the next steps in my real estate
journey & hope to see you along the way.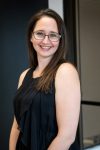 ---
---