All posts tagged Joe Pinheiro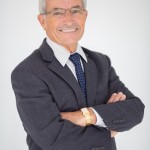 Joseph Pinheiro began his career in Real Estate in 1976 as a Real Estate Salesperson with the London & St. Thomas Association of Realtors.  He swiftly realized he had found his niche in life and attended courses to obtain a Real Estate Broker License which he accomplished by 1979. With this accreditation
he quickly formed the company still known today as Pinheiro Realty & Insurance Ltd.
Throughout his 30+ years he served as the President of the London & St. Thomas Association of Realtors in 1986 and 1992, Vice President in 1984
and 1985 and as Member or Chair of most Committees of the Board. He set his sites further and in 1995 received an Outstanding Service Award from the London & St. Thomas Association of Realtors. During the years 1994-1999, Joe continued his commitment to the betterment of the Industry and went one step further and ran for and was elected OREA Director of the Ontario Real Estate Association for Region I in 1994 & 1995, then as Director-at-Large from 1996-2001.From there he served as Chair on the following committees; Conference Liaison 1995, Standard Forms 1995, Professional Development
1996, Public Relations 1997, Government Relations 1998 & 1999, as a Member for OREA Foundation Golf Classic 1996-1999 and on the Executive Committee from 1996-1997.
As the opportunity arose, still believing he could contribute more at a different level, Joe ran and was elected Director of the Real Estate Council of Ontario (RECO) for Region 3 for a three year term 2001-2004, ran again and was acclaimed for a further 3 year term 2005-2008. Joe Pinheiro continues to participate in our industry by being a member and chairing most RECO Committee's. In 2005 Joe became Vice Chair of RECO and in 2006 Joe became Chair of the Board of Directors of the Real Estate Council of Ontario.
Joe Pinheiro
joep@pinheirorealty.ca
Read more
---