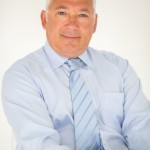 When it comes time to buy a new home or sell your current address , trust the knowledge and experience that comes with 11 years as a Real Estate Professional . Whether its your first home or an investment property , I have been helping clients achieve there goals and fulfill there dreams. Don't take chances when it comes time to make a purchase or sell one of your biggest assets. My gold level of service will ensure that you are 100 % satisfied and happy with the end result. Don't take my word for it. Here are some of the many comments from previous clients :
1) " Fred did a great job breaking things down and explaining the different scenarios " Dino R 01/ 2013
2) " Fred was very helpful . He also listens well . He is the first Realtor I have had that does not push what he wants to sell." Norm H 03/ 2012
3) " Fred is a great Realtor. He develops a very professional and personal Service " Jason B 07/ 2011
For professional, knowledgeable Service that goes above and beyond the ordinary, email me at fbotelho@rogers.com Better yet , call me personally at 519 852 0137 and you too can experience what service really is.
Fred Botelho
Mobile: 519-852-0137
fbotelho@rogers.com
---
---